As luck would have it, while researching materials for this post, we've gotten reacquainted with Jaeson Caulley, a long-time Artlandia user, who is also a designer, an expert in secure printing, and Vice President of DSS Plastics Group, a leader in manufacturing secure plastic cards.
According to Jaeson, over the past ten years, the market in building secure plastic cards has shifted from standard guilloché patterns to fine-line patterns, as the look is fresher and friendlier to photos, names, addresses, and all other kinds of variable data on the card.
For the new polycarbonate ID cards ("unbreakable glass"), which have laser-engraved variable data, fine-line patterns are also a must because the material simply won't bond if large swaths of fill colors are used, whereas thin lines off the edge of the card allow the material to adhere to the next layer.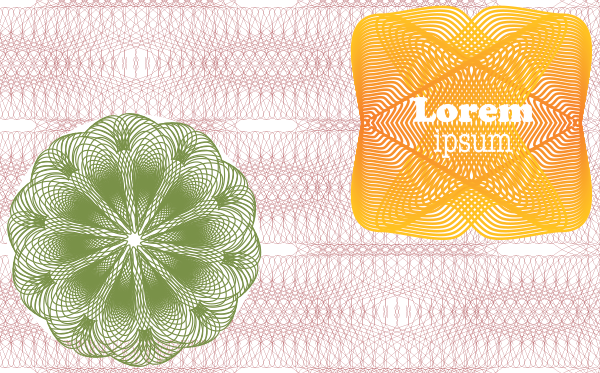 Continue reading Where Do Patterns Go? Part 3: Secure Printing →