As luck would have it, while researching materials for this post, we've gotten reacquainted with Jaeson Caulley, a long-time Artlandia user, who is also a designer, an expert in secure printing, and Vice President of DSS Plastics Group, a leader in manufacturing secure plastic cards.
According to Jaeson, over the past ten years, the market in building secure plastic cards has shifted from standard guilloché patterns to fine-line patterns, as the look is fresher and friendlier to photos, names, addresses, and all other kinds of variable data on the card.
For the new polycarbonate ID cards ("unbreakable glass"), which have laser-engraved variable data, fine-line patterns are also a must because the material simply won't bond if large swaths of fill colors are used, whereas thin lines off the edge of the card allow the material to adhere to the next layer.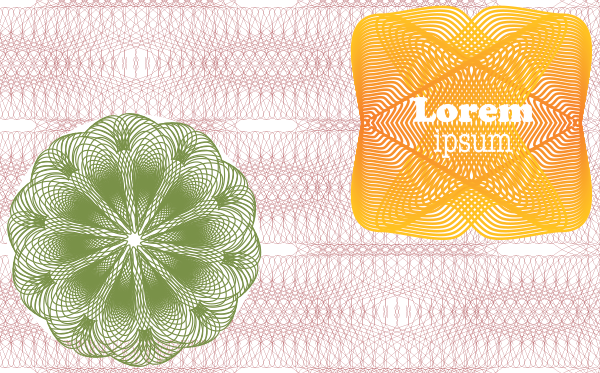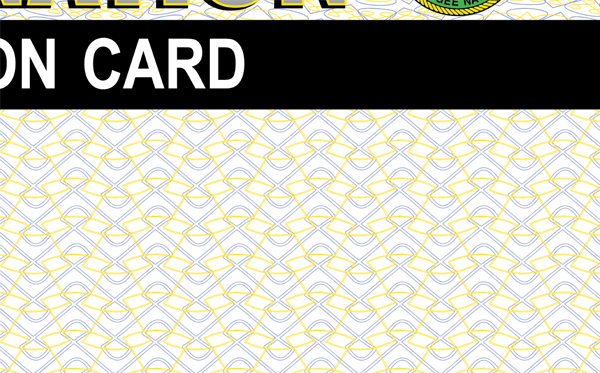 We've also learned from Jaeson that Artlandia SymmetryWorks LP is the foundation to vector line patterns throughout the various projects that DSS Plastics Group designs and manufactures, including driver's licenses, US passport cards, and credentials for all the major pro sports championships, the GRAMMYs, and various highly secure events in Silicon Valley, as well as their newest venture, the card design microsite securecarddesigns.com.
The group designers start with different elements and colors and create ever-changing line patterns that are extremely difficult to counterfeit. Their products also include the DSS AuthentiGuard suite of anti-copy/anti-scan patterns that they use to create highly secure cards for various customers.
So check your ID card. It might have been created by DSS Plastics Group and have SymmetryWorks patterns on it!
---
This post is a part of our series on pattern applications. The preceding post deals with using patterns in webpage design.